In business, we understand the importance of making the right decisions. Especially when it comes to selecting marketing agencies and marketing consultants to support you to grow your business. Our team knows that you want to see the evidence, so to help you make your selection of Zulu Digital Marketing easier, here are a few customer case study snippets to demonstrate what we have done for our clients and in turn what we can do for you.
Zulu Digital Marketing helped Pop Up Homes achieve 76% annual growth in Australia's worst performing financial year on record due to Covid-19
Pop Up Homes is a Hervey Bay, family-owned business delivering 1,2- & 3-bedroom prefabricated housing solutions to customers who are downsizing, extending their current property room square meterage and investors. I worked with Pop Up Homes to implement and manage Search Engine Marketing, Search Engine Optimisation, website design & development as well as sales & marketing consultancy services.
We helped Ryno Insurance become one of Australia's leading motor insurance brands
Ryno Insurance is a specialist insurance company based in Brisbane. Founded in 2006, Zulu Digital Marketing worked with Ryno insurance to create a competitive sales & marketing strategy and manage the build of a new look, brand website and implementation manage a range of digital marketing services that included Search Engine Marketing, Search Engine Optimisation as well as regular, on-going sales & marketing consultancy.
We helped launch Brisbane's newest personal training brand, PT&ME
PT&ME is a specialised at home and premise personal training provider based in Brisbane. Zulu Digital Marketing managed the development of a new look & feel website and implementation managed both Search Engine Marketing and Social Media Marketing activations to raise PT&ME's brand awareness and generation of regular, repeat business.
We helped Assessly Launch Australia's Newest Digital Learning Platform
Assessly is a privately owned, educational assessment platform. Built for educators by educators, Assessly's objective is to provide a smart software platform that allows schools and teachers to be more effective and efficient with their time to better understand their students, implement effective teaching and provide positive feedback. Zulu Digital Marketing worked with Assessly to develop their brand strategy, brand identity, digital marketing activation plan, website and provide ongoing sales & marketing consultancy services.
Here are 8 great endorsements of Zulu Digital Marketing to help make your decision easier!
Pop Up Homes has been working with Zulu Digital Marketing for the past 3 years. Over this time, I have worked closely with Brett and his team on all areas of marketing for our business. Brett gets my highest recommendation as a marketing expert. His unique ability to recognise, understand, and explain every day and complex marketing challenges has revolutionised my thinking, and most importantly, my actions. Our revenue has tripled over the last three years, and we continue to break targets monthly. I do not believe that this would have been possible without Brett's specialist guidance and advice. We have worked with several marketing agencies over the years and would consider Brett and the team at Zulu Digital Marketing to be the best by far. I name Brett and his agency as one of the top contributors to the success of our business today.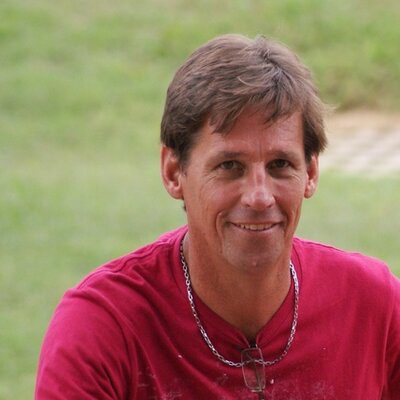 Zulu Digital Marketing has the ability to speak "digital" speak in everyday language and as a result has delivered remarkable database marketing campaigns for our company. The ROI from the work Zulu Digital Marketing has done for BMSA has surpassed what we ever expected. Brett and the entire team are great to deal with.
Bill Kloppers
Sales Manager – BMSA
Zulu Digital Marketing are super knowledgeable in the forever changing digital world. They have been a great support to us for years now. Brett is a great communicator and acts quickly with the priority workload thrown at him. With project management, Brett and the team at Zulu are full of suggestions and love a good brainstorm with us to achieve the result we need. We look forward to a continued working relationship with Zulu and can highly recommend them and their skill set.
Ciara Howell
Marketing Manager – Retpro Tweed Mall
Under Zulu Digital Marketing's sales and marketing strategic advice and guidance, their team has delivered a brand strategy that has now been rolled out across our company's key assets. The website development project is clean, modern and user friendly. Brett worked closely with our management team during the whole process. If you're looking for a skilled digital marketing agency to help you with your business, I would highly recommend Zulu Digital Marketing!
Tadgh TreanorManaging
Director – Assessly
Brett and the team at Zulu Digital Marketing have been extremely professional in tailoring a complete turnkey marketing strategy to suit my business model. They are exceptional at working to deadlines, delivering a high level of service, executing accordingly and achieving the right results. I'm looking forward to continuing a very successful business relationship with Zulu Digital Marketing.
Jai Napper
Managing Director, Your ATMB
Zulu Digital Marketing has taken my business to whole new level. They have helped me to develop a comprehensive marketing strategy from the ground up, redesigned and developed a fantastic new website, implemented Search Engine Marketing strategies and continue to drive more traffic to my website. I wish I'd started working with Zulu Digital Marketing sooner.
Dan Smith
Managing Director, Generation Tech
Zulu Digital Marketing aren't your average marketing agency. Their planning and implementation process is outstanding, and I have to say the marketing strategy sessions with Brett are by far my favourite part of the process. Highly recommend!
Judy Parkin
Managing Director – Your Renovation Hub
"We have been working with Brett Craft at Zulu Digital Marketing for 4 years now. Our relationship commenced with the development of a strategic marketing plan for our flagship brand East West Insurance Brokers. As time has passed, we have broadened our scope of strategic marketing work requirements across a further 4 business units. The advice and assistance provided by Brett has been invaluable. Brett has ensured via regular strategic and tactical sales & marketing meetings and consultation that our group of companies are entirely focused on the task at hand which is driving sales. Brett and the team at Zulu Digital Marketing are highly professional, extremely experienced, and significantly valued in our business. We are very grateful for their commitment to assisting us reach our commercial goals."
Greg Rynenberg
CEO – East West Insurance Brokers